Replicated Squeeze Pages
Replicated Broker and Affiliate Lead Capture Page System
Defaulted to a credit repair specific website. This website will give you a professional look, as well as be integrated a lead generation form and a client login. Web CMS takes you to the next level where 100% of your website is customizable by you:
Allow your referral partners to easily refer their clients to you for credit repair. Once a lead is submitted it goes directly into your Lead Management System under their ID and sends you an email of the new lead submission. The lead capture pages are replicated based on the Username of the broker/affiliate you have in your system.
Whether you have 2 or 20,000 referral partners in your system, a page will be created for them to submit leads on the fly!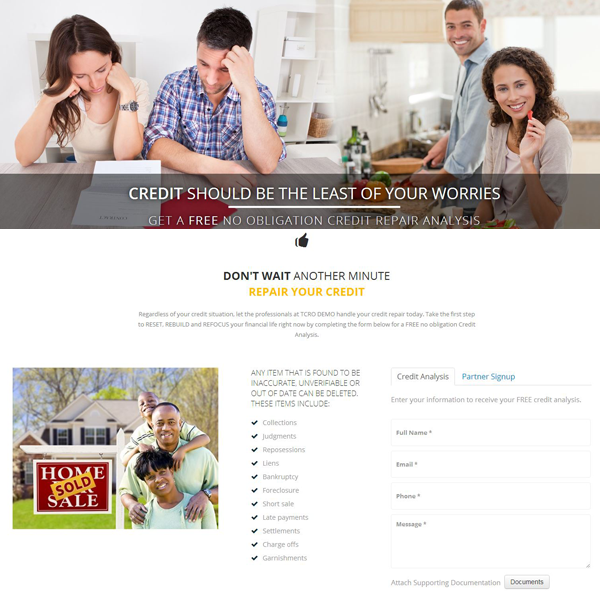 ---
Learn more about DisputeAgent™
Schedule a live demo with one of our credit repair industry "gurus" to learn more about the numerous benefits of credit repair outsourcing, or call us at (480) 535-5640